In some corners of the run specialty world, the term "mom-and-pop business" is completely apropos as numerous spousal ownership teams pepper the industry landscape.
Marching through life and business side by side with the one to whom they said, "I do," can bring its share of challenges – where does the workplace end and the homelife begin, for instance – but these couples manage the juggling act with a mix of respect, honesty and common vision.
This month in Running Insight+ we profile three such happy couples – two retailers and one brand. Part 2 of this series will appear in the April 20 issue of Running insight+.
Bob Dyer and Jennifer Henderson, Running Niche
In 2018, their 34th year of marriage, Bob Dyer and Jennifer Henderson opened Running Niche in St. Louis. The store quickly found its groove in The Gateway to the West thanks to a complementary mix of skills.
Dyer, who holds a master's degree in exercise physiology from the University of Michigan, spent more than three decades in the footwear industry, holding roles with brands such as Etonic and Puma before leading MBT from 2012-2016. His knowledge of human movement coupled with a competitive running background and technical business acumen provided Running Niche a strong foundation on which to grow.
Meanwhile, Henderson, a graphic designer who picked up running at age 50 and has since completed several marathons, carries an energetic spirit into the store each day to go along with, in Dyer's words, "very good instincts" in product and coaching, the latter being one of the store's staple offerings.
"We share the same goals and vision for the store and our role in the running community," Henderson says.
Though her husband identifies another element at play.
"Jen and I are having fun together and we don't take ourselves too seriously," he says.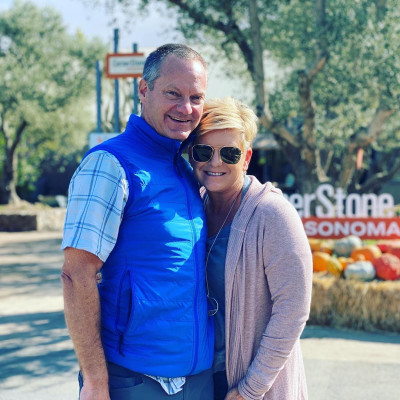 Chris and Amy Minkel, Fleet Feet
Married since 2001, Chris and Amy Minkel opened a Fleet Feet store in Mount Pleasant, SC, in 2013. Two years later, the couple doubled their store count with a second unit in Summerville, SC.
Early on, a fellow Fleet Feet ownership couple encouraged the Minkels to designate who would hold final say in specific areas of the business. The Minkels took that sage advice and ran with it.
While Amy assumes responsibility for marketing, training programs, human resources and apparel, Chris shepherds the financials as well as footwear and non-apparel products. Though each can and does offer input regarding the other's respective areas of control, they agree to support the lead individual's final decision.
"We also try to assign responsibilities based on each other's strengths and passions, which makes things more enjoyable," Amy says, noting that the couple largely shares in community outreach, staff development and business growth strategies.
To make it all work, Chris says communication is key, as is knowing when to turn off the business talk in favor of the personal.
"It will not always be perfect, things happen quickly sometimes, [but] always be working on your communication skills to keep a happy work-life relationship," he says.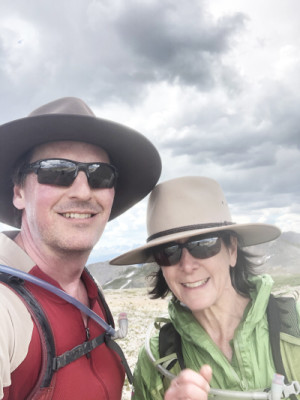 Jeff and Jenny Vierling, Tailwind Nutrition
In 2013, Jeff and Jenny Vierling turned their in-home tinkering into an official business with the launch of Tailwind Nutrition.
While Jeff focused on product development and operations early on, Jenny directed marketing for the upstart Colorado-based brand that develops endurance fuel and recovery drinks. As Tailwind has grown over the last nine years, the couple, who married in 1995, have continued inhabiting separate areas of responsibility within the business while sharing big-picture decisions about strategy and culture.
"We both love being outdoors and making time for adventures together is how we stay connected and that also leads to some of our best business ideas," Jeff says.
The two have also remained united in their commitment to helping customers achieve their personal goals.
"That has always been the 'why' for our company and drives us every day," Jenny says, adding that mutual respect and honest communication – however trite those ingredients might sound – contribute to their successful home-work relationship.