Our new reality has brought along with it many challenges and forced us to reinvent most of our daily routines — from how we work and play, to how we socialize and exercise. This has prompted radical shifts in buying trends across the athletic, outdoor and sporting goods markets and has opened doors for opportunity in many of these areas. Sales growth has been more obvious and immediate for some markets, such as cycling and home fitness equipment, which have been reaping gains since the onset of the pandemic, and has taken more time to ripen for others, such as running footwear.
It should come as no surprise that the numerous physical store closures across sporting goods and specialty retail have had a negative impact on the U.S. athletic footwear market in the first half of 2020. Sales of athletic footwear sold across specialty sporting goods and e-commerce and large format sporting goods stores were down 10 percent to $5.6 billion compared to the same period last year, according to data from The NPD Group's Retail Tracking Service. The impact of store closures also becomes evident when compared to online sales. During this same six-month period, athletic footwear sales sold through the sport specialty e-commerce channel grew by double digits compared to last year. Given all the retail closures from March through June, an e-commerce sales surge was a natural outgrowth.
In June, overall athletic footwear sales reversed the trends seen in previous months and grew compared to the same month in 2019. Several positive trends began to emerge for this market in June, as many physical retail outlets began the re-opening process. While many are not yet fully operational, brick-and-mortar sales are trending more positively than during the height of the pandemic.
Trail Shoes Benefit
What has also developed is a genuine consumer interest in purchasing trail and road running shoes. Overall running shoe sales were up nine percent in June 2020 compared to the same month last year.
There are a few unique factors driving this increase. The sales growth may be a consequence of consumers looking for fitness options that fit with the need for social distancing with many gyms and fitness clubs still closed. In addition, during the lockdown period and into June, many Americans working from home added time back into their day and may have been willing to more earnestly turn to running as an activity, due to their revamped schedules.
Leveraging the growth experienced in June will be no small task for run specialty stores. NPD's Checkout data suggests that consumers have only accelerated their purchases via the online channel and that this change in behavior may never return to pre-COVID-19 levels. This is a critical challenge that must be addressed.
Several trends that occurred at run specialty stores in June are worth careful examination. Running shoe sales sold through this channel were down five percent in June compared to last year. This result is not unexpected, as run specialty stores were in a transition period and working through how to operate a brick-and-mortar space with social distancing rules.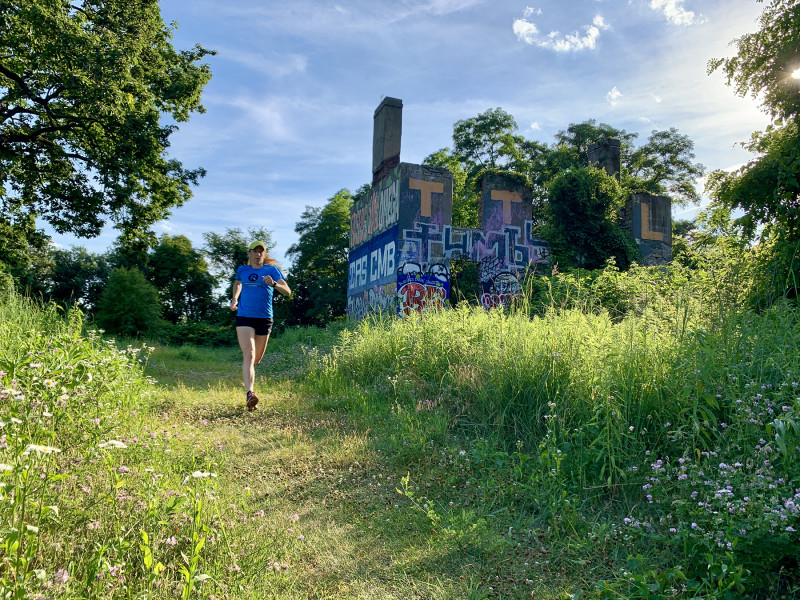 Women's Shoes Remain Strong
Breaking down this five percent sales decline, the fact that women's running shoe sales were flat and men's were down 10 percent supports that women are continuing to be the key demographic for running. Women's shoes carried a slightly higher average selling price in the run specialty channel — $119 as compared to men's at $117. Focusing on this healthier market of women's product and the brands gaining share in this space is an important move towards generating growth in the second half of 2020.
Brands such as Karhu, Salomon and Altra all had impressive growth in June for women's running. Merchandising these brands alongside established ones such as Brooks, Hoka One One, Asics and New Balance, which all have a proven track record of performing well among women, will help to establish run specialty stores as a destination for running shoe purchases.
A second opportunity for run specialty stores is found by embracing the surge in the home fitness equipment market. Cardiovascular equipment has never had a better six months of sales. In the first half of the year, sales for this type of equipment amounted to $682 million, an 80 percent increase over the same period last year. Treadmills grew even faster, up 149 percent, and in June alone 56,000 new treadmills were sold. The at-home fitness trend will create numerous add-on sales opportunities and run specialty stores should pursue ways to capture their fair share of these add-ons. Being the neighborhood expert on running programs suitable for treadmills, merchandising add-on products that can be used with treadmills – such as water bottles, treadmill attachments and equipment mats – will help signal to the new treadmill owner that the run specialty store is a destination for advice.
Finally, it is worth noting that June growth for running shoes occurred during a period when almost every running event had been cancelled. Shoes in the opening price points also had greater sales gains than premium shoes, which indicates that these consumers are new to running and are seeking the health benefits of the activity as opposed to the experience of racing. With this knowledge, stores need to pivot towards messaging about the fitness benefits as opposed to the racing and speed benefits of product.
As retail emerges from the COVID-19 crisis, run specialty stores are capable of gaining more share of the running market today than prior to the pandemic. Focusing on women, the expanding at-home fitness trend and lifestyle running are the ingredients of success.
Source: The NPD Group/ U.S. Retail Tracking Service/ January-June 2020.
Footwear figures are based on sales within the athletic specialty/sporting goods, outdoor specialty, run specialty and sport specialty e-commerce channels.