Partnering with artist, storyteller and long-time runner Louie Gong (Nooksack), Brooks Running debuted a limited-edition Sasquatch Collection on Oct. 3. The collection illustrates Gong's interpretation of Sasquatch through Indigenous art, culture and the natural history of the Northwest and honor runners' undeniable connection to the land on which they run.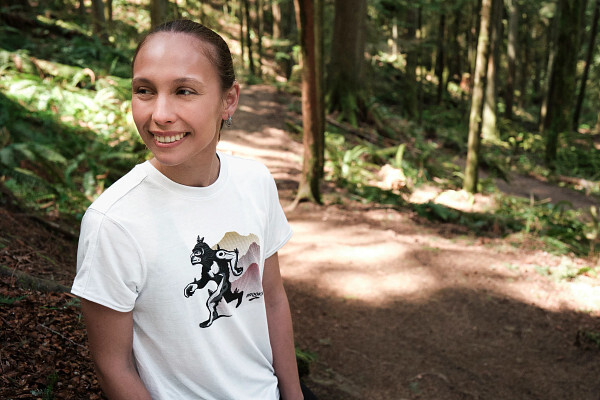 To further encourage runners to tread mindfully, Brooks is also be partnering with the Snoqualmie Tribe Ancestral Lands Movement to amplify their mission and empower runners to recreate in a way that is centered in respect, rather than conquest, because acknowledging ancestral Native lands can deepen the running experience for all of us.
The Sasquatch Collection designed by Louie Gong (Nooksack) celebrates the connection runners feel to the land they run on through designs featuring Indigenous art and natural history of the Northwest. Louie's Sasquatch is a shapeshifter that protects the natural environment and humans that demonstrate respect. The limited-edition apparel and Cascadia 16 are an invitation to tread lightly and in step with nature, whichever trail you choose.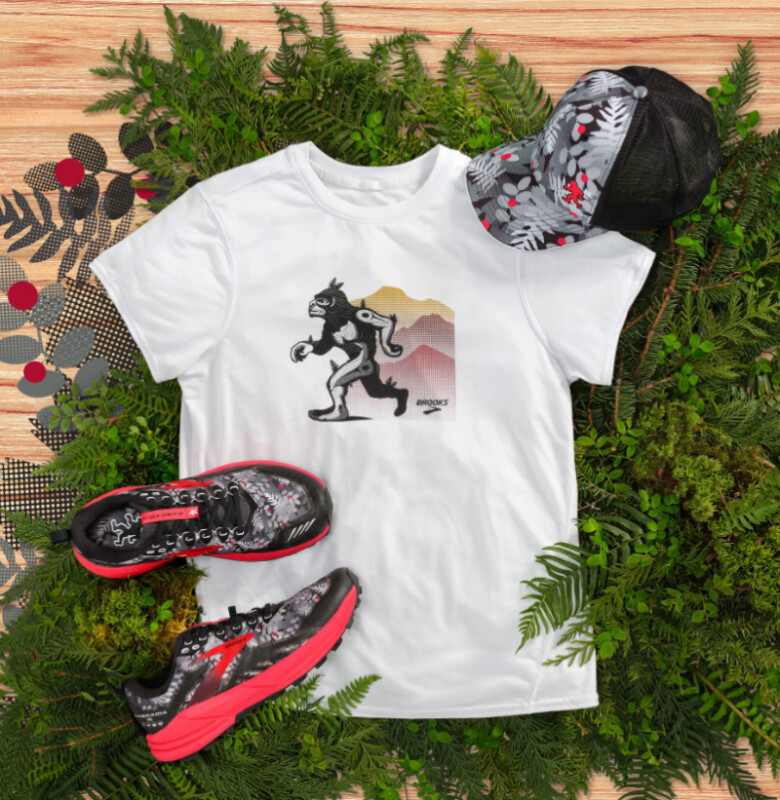 Louie Gong is an artist, educator and public speaker who was raised by his grandparents in the Nooksack tribal community. Although he is best known for his highly sought after, hand-drawn custom shoes, Louie has received international recognition for a body of work that – like his mixed heritage –defies categorization. He is also the founder of Eighth Generation, a Seattle-based company owned by the Snoqualmie Tribe that provides a strong, ethical alternative to "Native-Inspired" art and products through its artist-centric approach and 100 percent Native designed products.