With research finding that 84 percent of women have experienced some kind of harassment while running that left them feeling unsafe, the Marathon Sports family (consisting of Marathon Sports, Runner's Alley and Sound Runner) has formed the #LetHerRun Women's Safety Campaign, built to help raise awareness for the safety of female runners who run alone and are followed, attacked or harassed while out for a jog.
The retailer says the goal of the campaign is "to help educate our community on how to respect female runners and, most importantly, to just let females run."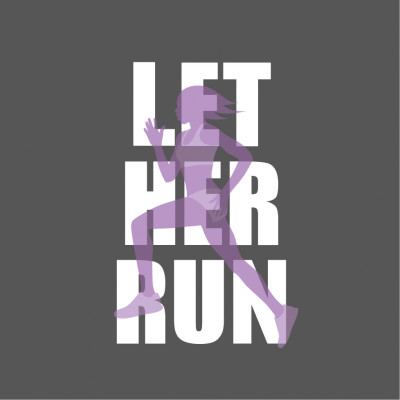 Marathon Sports, Runner's Alley and Sound Runner developed the idea of #LetHerRun in reaction to a number of recent social media status updates from local female runners who had experienced harassment while running all over New England. The retailer took a poll on its Instagram page and out of 300 female runners who follow it, 287 said they've experienced harassment by males while out on a run or for a walk at any time of the day in Massachusetts alone — 45 of them then sent messages telling of the traumatic experiences they had.
"With this type of response, and no one talking about the issue, we needed to bring attention to what women face every time they go for a run," explains Amanda Perri, digital marketing manager for Marathon Sports and the creator and spearhead of the campaign. "We thought the best way to go about that would be to create a social call to action to spread awareness and a virtual event to help raise money for local homes for victims of Domestic Violence."
The goal is to bring the topic of female runner safety to the forefront because most available advice talks only about what women should do, where and when they should run, items they should carry and what to wear to stay safe on runs.
"Every single day across the world thousands of female runners are harassed out of the blue, whether that's in the form of being cat-called, being followed, stalked or even being attacked," Perri explains. "It's one of those hush-hush topics that people are afraid to talk about, but now we are bringing this topic to the forefront where it deserves to be.
"Women should feel comfortable and safe running, running is meant to be enjoyable, not complicated, and certainly not scary," she continues, adding that Marathon has already seen a great response from bringing the conversation to the table. "Our hope is that other running specialty retailers around the world can bring awareness to the topic in their local communities."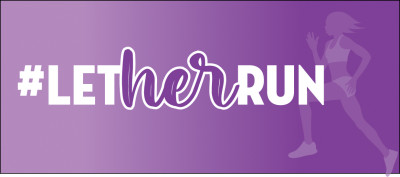 One of the goals of the campaign is to recruit other run specialty retailers participate every year by taking the month of October to talk about the safety of females both runners and non-runners. (Any retailers interested in joining can reach out to [email protected] for a free toolkit that includes logos and social imagery.)
The first event for the campaign is a #LetHerRun Virtual Event on Sunday, November 1. One hundred percent of net proceeds from registrations and T-shirt sales will go directly to homes for victims of domestic violence across New England. In addition, for the first 50 individuals to register, Brooks Running will donate sports bras and apparel to a female in a local home for victims of Domestic Violence.