Some major brands for run specialty certainly hit the ground running in 2022 with products and initiatives that will hopefully help run specialty emerge stronger from the pandemic. Here are just a few of them.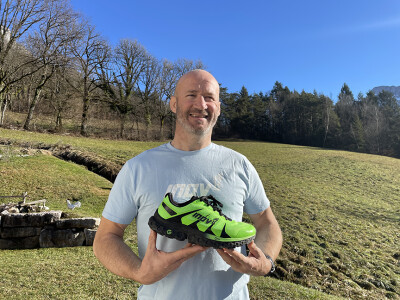 Inov-Makes Move Into France
UK-based brand Inov-8 has set big growth ambitions for France after adding the country to its portfolio of European direct markets. And to lead its charge, the brand, which specializes in running, hiking and fitness gear, has appointed Emmanuel (Manu) Fedon as its new sales manager for France.
Fedon lives in Annecy and brings two decades of sports industry experience to the role. He previously worked for ASICS and most recently spent five years as commercial director for On Running in France.
Until now inov-8's business in France has been handled by a distributor partner, most recently Ricochet. However, beginning this fall the country will join the UK, U.S., Germany, Austria and Scandinavia as being a direct market for inov-8.
"We'd like to thank Ricochet for the fantastic job they have done over the last four years in building our brand and business in France," says Tim Parkin, inov-8 head of sales. "Their energy, enthusiasm and technical knowhow has been invaluable to us and helps make them one of the strongest distributors in the sports and outdoors market.
"We've now made the decision to go direct in France as of AW22, which will allow us to place a greater focus on this key European market and set ambitious growth plans," he adds. "We also feel it's a real coup to have someone of Manu's caliber at the helm. He has an outstanding reputation within the industry and a wealth of contacts across all of France."
Fedon began his sports industry career in 2002 and worked his way through the ranks to become sales director at ASICS, France. Following a three-year hiatus in the high-end watch market, he returned to sports business in 2017 and helped build On Running in France.
"inov-8 is a brand I have always loved and I feel honored to have the opportunity to lead its build in France. I couldn't be happier," Fedon says. "Its 2022 range and beyond is packed with the most innovative kit a trail runner, hiker, adventurer or someone at the gym could ever dream of. The future is bright and the journey will be incredible."

ASICS Launches 'Live Uplifted' Brand Campaign
ASICS North America recently launched its newest brand campaign, "Live Uplifted," grounded in its founding ethos and mantra, "A Sound Mind in a Sound Body," and showing the potential of a better world through movement.
To kick off the campaign ASICS will be rolling out a series of content featuring a group of diverse and inspiring storytellers from throughout North America. These storytellers are utilizing the power of running in their communities to bring people together and make a meaningful impact.
"The Live Uplifted campaign reinforces ASICS' commitment to moving both the body and the mind," says Richard Sullivan, president and CEO of ASICS North America. "Channeling our founding principle, we'll aim to celebrate individuals who are creating an impact and uplifting their communities through running."
The 2022 ASICS Uplift Ambassadors are (from left to right in photo) Lance Woods, Judge Craig Mitchell, Major Kim "Rooster" Rossiter, Lupita Hernandez and Tenia Fisher:
From community events and race opportunities to panel discussions/education and cause awareness, ASICS will continue to work with these individuals throughout the year to help further their missions and make an impact in their communities.
To follow the campaign: https://www.asics.com/us/en-us/mk/soundmindsoundbody f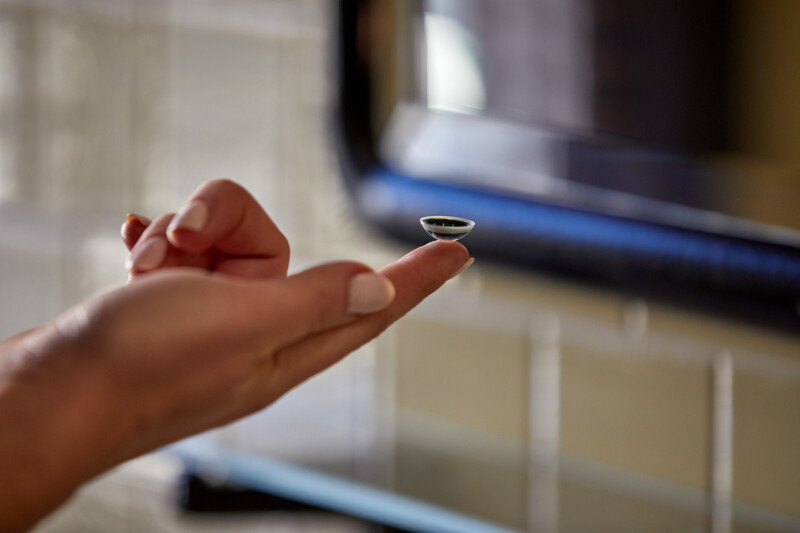 Adidas Running Partners With Mojo Vision
A company called Mojo Vision, which bills itself as "the Invisible Computing Company," has entered into a number of strategic partnerships with leading sports and fitness brands, including Adidas Running, to collaborate on next-generation user experiences that combine augmented reality, wearable technology and personal performance data. Adidas and the other companies will work together using Mojo's smart contact lens technology, Mojo Lens, to find ways to improve access to data and enhance athletes' performance during sporting activities.
Through its ongoing consumer market analysis, Mojo Vision has identified an opportunity in the wearables market to deliver performance data and real-time stats to data-conscious athletes such as runners, cyclists, gym users, golfers and more through Mojo Lens' intuitive hands-free, eye-controlled user interface.
The company's initial partnerships include Adidas Running (running/training), Trailforks (cycling, hiking and outdoors), Wearable X (yoga), Slopes (snow sports) and 18Birdies (golf). Through these strategic partnerships and the market expertise the companies provide, Mojo Vision will explore additional smart contact lens interfaces and experiences to understand and improve the delivery of data for athletes of varying skill levels and abilities.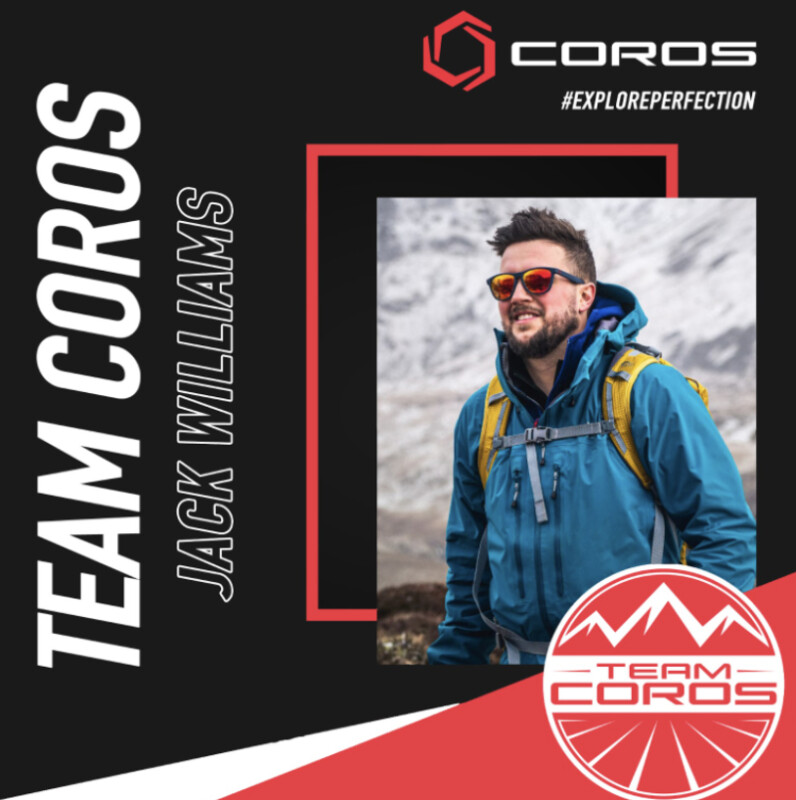 Coros Wearables Unveils Team Coros Roster
Looking to support the brand's global growth, Coros Wearables has put together its 2022 roster of athletes and ambassadors. Known simply as Team Coros, the roster is made up of 90 athletes ranging from road and trail running to climbing and mountain explorers.
Unlike previous Coros ambassador teams, Team Coros will be centrally managed as a global team, rather than by country.
"Our 2022 team of ambassadors will help to propel the brand in the UK and further afield," says Coros global partnerships manager Ben Clark. "It's not been an easy decision selecting the new team from a very large and loyal group of ambassadors, and I'd like to take this opportunity to thank everyone – past and present – for their many years of support to the brand."
Team Coros will coexist with the brand's Pro Athlete Team, which includes some of the biggest names in sport — Eliud Kipchoge, Emma Coburn, Molly Seidel, John Kelly and Tommy Caldwell.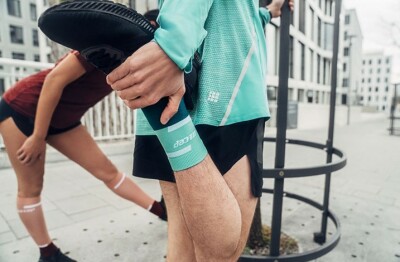 CEP's 4.0 Sock Offers Fresh Feel and Look
CEP Compression last week launched its Run Sock 4.0 featuring advances designed to improve comfort with better foot padding and enhance ventilation from a blend of breathable materials that allows athletes to maximize performance regardless of the elements.
The 4.0 sock offers six dual-block colorways in addition to five height options, ranging from no-show to knee-high. The 4.0's Smart Dry Extreme Air yarn structure incorporates a trilobal yarn construction that can adapt to various weather conditions and the increased padding along the footbed helps prevent blisters and hot spots. The sock's enhanced breathability is combined with CEP's graduated compression.
"We're constantly striving to optimize our products through scientific research and testing, as well as collaboration with athletes and designers to achieve the highest quality standards," says Daniel Eismann, general manager of CEP Compression. "The new Run Sock 4.0 plays this commitment forward, blending the latest advancements in CEP's graduated compression technology with new design elements for style and comfort that consumers will love."
The brand's products have been trusted by some of running's most accomplished athletes, including four-time Olympian and legendary marathoner Meb Keflezighi.
"I have relied on CEP socks for support through many races in my pro career and continue to wear them while running in retirement to help keep my legs fresh," says Keflezighi. "The new 4.0 product is a testament to the brand's relentless pursuit of innovation."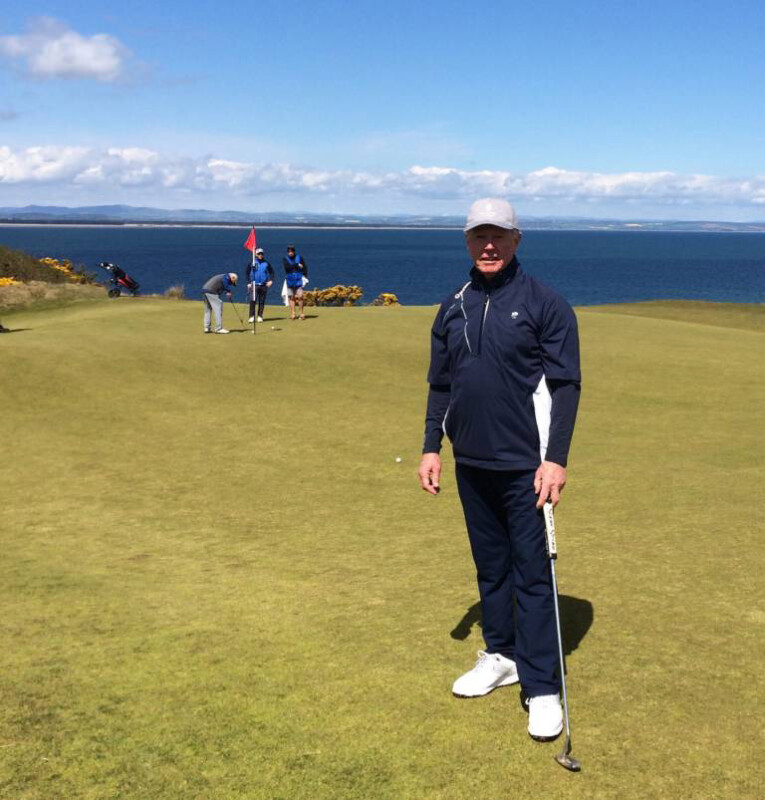 OrthoLite Celebrates 25th Anniversary with Record Growth
OrthoLite is celebrating its 25th anniversary in 2022 on the heels of back-to-back, record-setting growth years. Demonstrating the global scale and endurance of the company's value proposition, 2021 was the best year in the history of the company — even amidst the various global challenges associated with COVID and other supply chain disruptions.
"Our growth is a testament to the brand partnerships we have forged over the years and also to the efforts and ingenuity of the entire OrthoLite family," says Glenn Barrett, founder and CEO of OrthoLite. "As we celebrate the company's 25th anniversary in 2022, we remain inspired and relentlessly committed to delivering better, more sustainable, comfort solutions for our partners and for the people who use our products."
Barrett, a footwear industry veteran and entrepreneur, founded OrthoLite in 1997 when he introduced a comfort-performance, open-cell foam PU insole and changed the interior environment in the shoe. "From day one, our mission was simple: To help brands make better, more comfortable shoes," says Barrett.
Today, ​​as an insole supplier for more than 350 footwear brands worldwide, across all categories – athletic, running, comfort, golf, lifestyle, and fashion – OrthoLite insoles are utilized in more than 500 million pairs of shoes every year.
Looking forward, OrthoLite is optimistic for continued growth and is pioneering new standards of sustainability, while elevating its own high standards of comfort and performance.
"Thanks to the tenacity and brilliance of our team, OrthoLite continues to overcome challenges through our continued collaboration and commitment to our brand partners," Barrett says. "We see a better future for footwear, we will continue to innovate around both comfort and sustainability, and we're honored to lead the way."