Talk about getting some good publicity simply for lowering your prices! Footwear and sandal brand Keen has been in the news a lot – A LOT – in the past few weeks for its much-ballyhooed decision to lower prices on all of its shoes and sandals.
In fact, none other than CNN wrote recently "that as inflation continues to strain family budgets, forcing people to prioritize purchasing daily necessities over discretionary buys, one maker of popular footwear is lowering prices on its products to provide some relief to weary consumers."
That brand is Oregon-based Keen, which is making a big deal out of lowering prices as many of its customers are being hit by inflation and an uncertain economy. In fact, the company announced recently that it has started reducing prices across its entire product line.
"On average, we are bringing prices down by five percent across the board," John Evons, president of Keen, said recently in an interview with CNN. "We believe we are doing the right thing to help people in this inflationary environment. We want people to continue to enjoy the outdoors and be able to go to work with safe shoes."
According to a survey in January by market research firm Circana (formerly IRI and The NPD Group), 56 percent of consumers said they had delayed or skipped a footwear purchase or chosen a less expensive option in the past six months due to price increases on either footwear or other goods.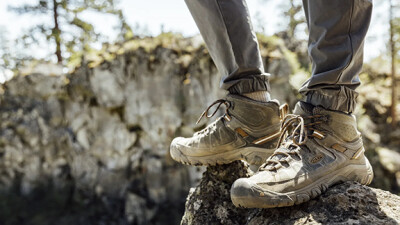 One of the reasons Keen is able to unilaterally lower its prices is because it is a vertically integrated business and, according to the company, owns 40 percent of its supply chain, from raw material sourcing to manufacturing plants to distribution centers.
"This helped us as we went into 2020 and faced supply chain challenges, mounting freight costs and disruptions because of the pandemic," said Evons. "We were able to respond quickly to the evolving marketplace in 2021 and 2022." As supply chain and shipping costs have eased post-pandemic, Evons said the company wanted to also pass on some savings to its customers.