For Palmetto Running Company, it all started with a club. When Rob Fyfe moved from New York to Bluffton, SC, in 2010 he noticed something was missing — a running community. So he began connecting area runners and walkers and started the PRC Run Club. After realizing the demand for a specialty running store in the Lowcountry area, Rob decided to take the next step and open up Palmetto Running Company in Bluffton in 2011.



A year later, Christian Fyfe (Rob's son) joined him in ownership and helped grow the company to where it is today, including opening a second store location on Hilton Head Island in 2014 and being named one of the Best Running Stores in America.
Today Palmetto Running is one of the most ecology-conscious run specialty retailers in the country, perhaps because of its location in the eco-sensitive Lowcountry of South Carolina. As a result, it has undertaken a number of initiatives aimed at linking its operations – and the products of its key vendors – to an ecologically sustainable message. (It also won the inaugural Big Pitch contest at The Running Event in Austin, TX, last year for its Eco Initiative.)
Here co-owner Christian Fyfe and his sister, Keri Straughn, who handles the stores' social media and marketing, talk about their sustainability efforts and what they mean to Palmetto Running Company and the run specialty industry as a whole.
Running Insight: We saw your Big Pitch presentation at The Running Event and were impressed. So what's your Eco Initiative is all about?
Christian Fyfe: It is our collective goal to purchase and sell more sustainable, recycled and eco-friendly products as well as find new ways to improve the sustainability of our planet and, more directly, our local environment. As a first step in our Eco Initiative, this past October we partnered with Proudly, a locally owned credit card processor that helps give a percentage of every transaction made in our stores to a charity of our choice — the Coastal Conservation League, which works in our community to reduce harmful plastic pollution and implement policy changes designed to protect our local environment, waterways and quality of life. Among many other examples, the CCL played a large part in our local county's decision to pass the "no single use plastic bag ordinance" back in January of 2018.
What other aspects go into the Initiative?
Keri Straughn: In order to help educate our customer on which products are eco-friendly we created hang tags for apparel and pins/buttons for shoes each with our Eco Initiative logo.
What about specific eco-efforts?
Fyfe: First, there is our Cork Collection, where we partnered up with our friends ReCork, North America's largest natural wine cork recycling program, after hearing about them at the Best Running Stores 2019 event. We ask our customers and local restaurants to bring in their old corks to either of our locations and drop them in our ReCork Cork Recycling Bin. We ship all the corks to @recorkofficial to be turned into eco-friendly alternatives to petroleum-based foams and plastics. ReCork is owned by an incredible company called Sole, which creates sandals and everyday shoes from the recycled corks.
Straughn: And there's our Shoe Collection. With the help of our friends at Sneakers for Funds we are always accepting old sneakers and running shoes to be recycled or shipped to developing countries, where they are cleaned, fixed and used to support small businesses and their families. Through this program we are given a few cents for each shoe recycled. At the end of every year PRC matches that amount in order to fund The PRC Student Athlete Scholarship, a scholarship for graduating seniors of Beaufort County.
What are you hoping to accomplish with the Eco Initiative? Is it measurable?
Fyfe: Long before our official launch of the initiative we had been choosing to purchase items with sustainable elements to them and in speaking with our customers we saw a huge response to that. While there may not be a completely measurable result, we are able to consider this an investment and, like investing in any brand, we are able to look at our return on investment of sustainable items. But our main goal is that through holding events and partnering with collection programs and promoting our expansion in eco-friendly products, we raise awareness about the importance of sustainability within our industry in hopes of both bringing together our community and getting our name out there to more eco-conscious consumers.
But why such a strong focus on sustainability?
Straughn: In just one calendar year, the apparel and footwear industries account for an estimated 8 percent of the world's greenhouse gas emissions. In the face of various environmental, social and governmental challenges, the run specialty industry, and its respective retailers, must adopt new strategies in an effort to reduce our carbon footprint and extend the life of our planet. Myself and my brother, both being Millennials, have always been passionate about the preservation of our planet, not only for ourselves but for our children. And we see that if there is any way for our business to help in that effort it would not only mean so much to us, but also to our customers.
On the practical side, how does this help your retail business?
Fyfe: It seems that everyone in our industry is always looking for ways to gain a younger customer. Millennials make up around 30 percent of the world's population and are arguably the most concerned generation when it comes to environmental sustainability. Being the first generation to have grown up in a world where climate change is part of our daily dialogue, Millennials have been forced to face the realities of extreme weather patterns, sea level rises, rapidly increasing GMO agriculture and species extinction. This reality has created a generation of people who desire sustainability in mainstream culture.
Straughn: A recent study showed that 87 percent of Millennials believe that companies should address urgent social and environmental issues. Not afraid of demanding what they want, many Millennials often make the choice to spend their money on – and visit retailers that carry – sustainable and eco-friendly products.
On your website it says PRC wants to put the industry "on notice." What does that mean?
Straughn: We do feel a sense of responsibility in pushing our industry towards sustainable business practices and products. At last year's TRE we felt like one of the few retailers with any concern regarding how our day-to-day operations and products that we carry impact our planet. However, after our Big Pitch and speaking with many other retailers and vendors, we received a tremendous amount of positive feedback and feel confident in helping to take the lead in this movement within the run specialty industry.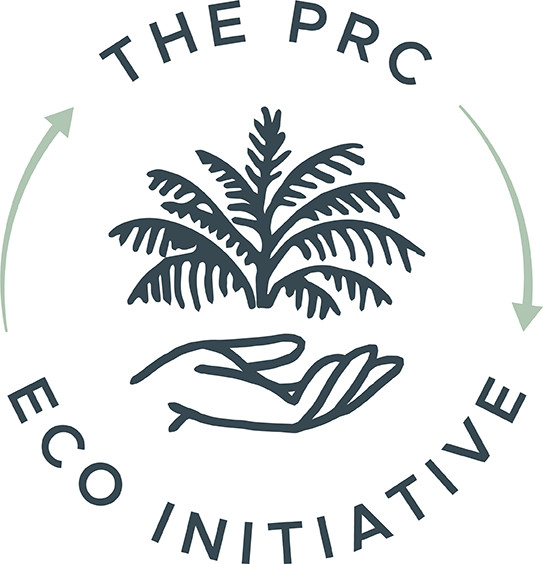 How has the vendor involvement been?
Fyfe: We have had a great reaction from the industry. Our biggest support coming from Veja and Vuori, who we had carried before the launch of our initiative and always had a strong connection to their story. But what was the most exciting was what we learned from a lot of shoe vendors, especially after our pitch at TRE.
Any specific run brands that stepped up?
Fyfe: Brooks, for example. They seek a minimum 20 percent recycled polyester on all shoes and all midsoles use BioMoGo DNA that includes an organic, non-toxic additive that biodegrades the midsole 50 times faster than traditional EVA. Also, we were so excited when ASICS launched its Gel-Nimbus Lite with an upper made almost entirely of recycled material. And did you see that Super Bowl ad from Saucony? What it seems is that all these brands have been taking these steps towards sustainability, but hadn't been talking about it.
Going beyond just this year's efforts, how does sustainability play into your everyday business operations?
Straughn: Any retailer can tell you that the amount of cardboard we accumulate on a weekly basis is insane. And while our county has put in the efforts to eliminate single use plastic bags, they have not done anything to assist with recycling, especially for local businesses. We have recently teamed up with Public Works – with the help of our friends at the Coastal Conservation League – and our local government to start a movement in which local businesses are all given the opportunity to properly recycle cardboard.
Anything else?
Straughn: We are always offering a shoe recycling program, a cork recycling program, an in-store recycling bin, shoe box collection for recycling at cashwrap, performance nutrition packaging recycling with teracycle, compostable mailers, recycled bag, energy efficient in-store lighting and emailed receipts
When this 2020 Eco Initiative is done, what comes next?
Fyfe: We don't see an end for this initiative. This is something we hope to hold throughout the life of our business.
So what are your plans to make sustainability sustainable?
Straughn: We see unlimited potential for partnering with businesses and charities, future events and from what we've seen from brands so far, it seems that this is the direction that run specialty is going. While we may know that we will never get to a point where we are only carrying 100 percent sustainable products, we are confident that the amount of items available in the next few years will increase dramatically. And when it does we will be there to welcome it with open arms.