ASICS is bringing its "Sound Mind, Sound Body" heritage to the forefront as it returns to its roots in an ambitious new campaign to "move minds and uplift the world through sport." Launching today through its various social media and marketing channels, the brand platform campaign includes outreach to run specialty retailers and their customers and includes a landmark research project into the positive impact of sport on mental well-being.
The goal of the campaign, according to the company, is "to encourage people to experience the transformative power of sport, not just on the body but on the mind." Through research, and by supporting projects that get people moving while promoting positive physical and mental wellbeing, ASICS "is committed to moving both the body and mind."
ASICS, which is an acronym for the Latin phrase "Anima Sana In Corpore Sano," or a "Sound Mind in a Sound Body," has always focused on the positive impact of sport on the mind. That founding philosophy is perhaps more relevant than ever before, which is why the company is returning to its roots and putting "Sound Mind, Sound Body" at the core of its business.
Launching such a campaign in the middle of the COVID-19 pandemic that has changed the way people interact with each other and how they view their exercise adds an extra dimension to the project. Indeed, ASICS North America president and COO Richard Sullivan tells Running Insight that while the campaign and research were started well before COVID-19 emerged, the pandemic has certainly impacted how it will play out.
"Quarantining and lockdown have been hard and work/life balance has been a challenge for everybody," he points out. "Once the pandemic hit and we saw how it has impacted people across the world, Sound Mind, Sound Body couldn't be more relevant.
"This has accelerated our strategy," he adds.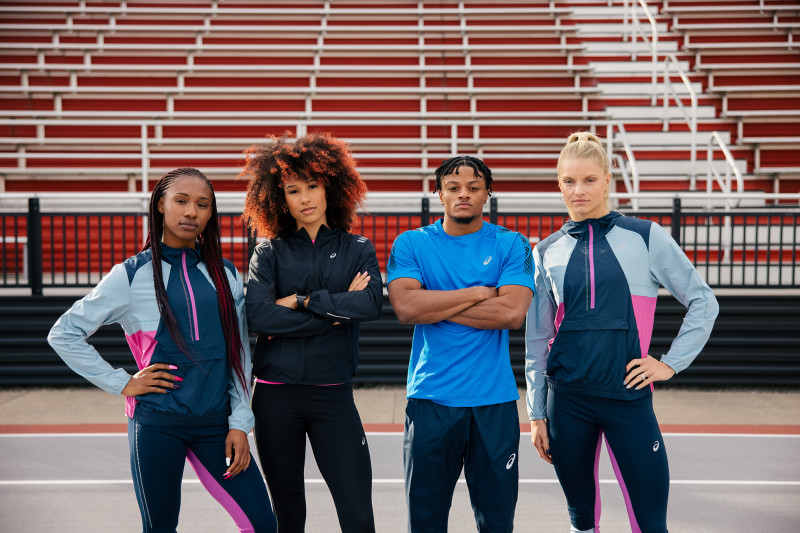 This relevance will play out at the core of the campaign in an invitation spearheaded by ASICS athletes – including Sara Hall, Deena Kastor and Taliyah Brooks – to join their mission. Using sunrise as a symbol of hope, ASICS is encouraging people to kick start the new year by moving at sunrise to spread positivity and raise awareness. Starting today, hundreds of ASICS athletes, ambassadors and employees will move at sunrise.
To get involved ASICS and its athletes are asking people to:
• Get up, get out and move at sunrise by going for a run, walk or taking part in any sport or activity.
• Take a sunrise selfie and upload to Instagram, Facebook or Twitter with #SoundMindSoundBody and @ASICS (Instagram & Facebook) or @ASICSAmericas (Twitter).
• Take part in the Sunrise Challenge using the ASICS Runkeeper app.
• Nominate up to three others to do the same and continue spreading the word.
The Retail Angle
The opportunity for run specialty retailers is "to connect with a unique message for their consumers that is credible and helpful to every one of them," says Sullivan. How retailers and their customers respond to it will depend on the person and retailer involved.
"Everybody can relate to this and everybody has their own interpretation of it," he says. "There is certainly going to be a pent-up demand to get out and be active in person. The running boom is not going to stop. People really find running helps to clear their minds and give them a better feeling."
While there is no specific product tied to the launch – ASICS has a host of new product launches already well documented for the first half of 2021 -- Sullivan is expecting the campaign to advance the brand and build on the market share momentum it has experienced even during the pandemic.
"It starts with awareness of our innovative product that we bring to market," Sullivan explains. "Then we turn from awareness to consideration and then we turn it into preference."
The Study Takes Shape
Ahead of the campaign's full roll-out this week, ASICS conducted an initial feasibility study involving a group of elite athletes – including British Olympic runner and European Triathlon Champion Beth Potter – and everyday athletes as a basis for comparison.
Overseen by Dr. Brendon Stubbs, an exercise and mental health researcher based at King's College London, the study measured a series of brain pathways known to influence the emotional and cognitive elements of mental wellbeing. It found that after a short amount of physical activity, the everyday athletes experienced an overall emotional uplift, including up to a 29 percent improvement in their ability to cope with stress and up to an 18 percent increase in their relaxation levels.
They also reported a significant drop in negative emotions such as frustration and were up to 28 percent less prone to making rash decisions and react negatively to challenges or disruption.
When it comes to the brain pathways associated with cognitive performance, the everyday athletes again demonstrated a significant uplift after a brief amount of sport. This included up to a 26 percent increase in brain processing speed, up to a 21 percent improvement in memory and as much as a 58 percent reduction in their levels of cognitive stress, some of the symptoms of which are anxiety, forgetfulness and disorganization.
Interestingly, both the emotional and cognitive uplifts were greater among the everyday athletes than among the elite athletes.
Following this initial feasibility study, ASICS is continuing to conduct the experiment with both every day and elite athletes. The findings of this research project will be used to develop future innovations that unlock the mental benefits of sport and exercise for athletes of all levels.
For more information or to take part: ASICS.com and follow @ASICS (Instagram & Facebook) or @ASICSAmericas (Twitter).
Or check out the campaign video at
https://www.youtube.com/watch?v=8mGymkmPoD4&feature=youtu.be