Go for a Run, Try New Gear & Get the Chance to Win Big Prizes!
This June 4 through 9, we're inviting all Market Week Summer attendees to join us for our first-ever virtual fun run. It's as easy as going for a run of your choice—anywhere, any length, and at any speed.
How It Works
When registering for Market Week Summer, include your mailing address and shoe size. Be sure to select 'Yes' to give us permission to share some of your details with sponsors for samples.
Watch for a package to come from OS1st after June 2.
Take a photo of yourself putting OS1st's AC4 Active Comfort socks to work by exploring a new trail, making a PR, or just plain enjoying your regular run.
Post the photo to Instagram, tagging the fun run sponsors and using the hashtag #gearupmws.
Tune in to Market Week Summer's Town Hall on June 10 to see if your store will take home one of several exciting door prizes from OS1st, Brooks, On, Superfeet, RICS, BOA, Under Armour, Therabody, and The North Face.
Eligibility
Both the OS1st giveaway and all door prizes are limited to US retailers only.
Example Posts
We want to make it as easy as possible for you to get your store in the running for one of our big door prizes! To make sure you qualify, you need to include the fun run hashtag (#gearupmws) and sponsors' handles (@boafitsystem, @brooksrunning, @on_running, @os1st, @superfeet, @ricssoftware, @thenorthface, @therabody, and @underarmour) when posting to Instagram.
You're more than welcome to do more than one post to show off your run and new gear, but only need one to qualify. Feel free to copy and paste the examples below.
Can't wait to come together with other run retailers next week at @runninginsightmag's Market Week Summer! Gearing up with a virtual fun run: @boafitsystem @brooksrunning @on_running @os1st @superfeet @ricssoftware @thenorthface @therabody @underarmour
I'm gearing up for @runninginsightmag's Market Week Summer, putting @os1st's #AC4ActiveComfort to work! @boafitsystem @brooksrunning @on_running @superfeet @ricssoftware @thenorthface @therabody @underarmour #gearupmws #OS1st #SocksWithPurpose
Fun Run Prize Sponsors
---

Superfeet insoles help you move more comfortably so you can spend more time doing what you love.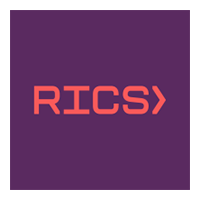 RICS provides powerful inventory management features to run your business.
We're Here to Help
If you have any questions about the Gear Up for Market Week fun run or contest requirements, please reach out to Jaclyn Buck at

[email protected]

.