On Launches Global Running Event Series
On has launched a global running event series called On Track Nights that will span three continents and five cities. The running events are intended to help elite, U-20, semi-pro and middle-distance runners gather points for World Championship and Olympic qualifications. To create the series, On is working with local partners with experience in hosting track races.
The first event, to be held in Los Angeles, is the Track Fest in May.
The series is open to the public, with consumer-centric activities located inside and around the tracks. On will broadcast local programming and the athlete lineup on its event page as the dates get closer.
"We are a running brand at heart and with our lightning program we have taken major strides in developing the fastest products for the very best runners of the world," says On co-founder Olivier Bernhard. "The next big step is to provide new opportunities and a different kind of professional athletics event for athletes to race in. We know that race atmosphere is pivotal to performance, so we want to bring the fans and running community closer to the track and have them be part of the athlete's journey to major championships."
Believe in the Run Expands Its Brand Vision in 2023
Following its rapid growth as a voice within the run industry, Believe in the Run has begun to implement a growth strategy to provide its followers with more high-quality content that has come to define the brand. Phase one of the new strategy includes a new team hire and the expansion of Meaghan Murray's role to head of Brand Partnerships.
Helen Chiamulera joins Believe in the Run as office manager and will help the team manage a new website and online store. Chiamulera is a marathoner with a degree in communications from Towson University and has nearly a decade of experience in small-business management and strategy.
"We are thrilled to welcome Helen to our growing team; she brings unique experience and passion to the table. Helen's hire allows our current team to drill down on their individual talents and significantly impact the brand," says Thomas Neuberger, founder of Believe in the Run.
Over the last six years, Big Run Media (parent company to Believe in the Run), catered to races and events by offering digital marketing and social media management services. Going forward, Big Run Media will suspend those services and focus entirely on its media offerings through Believe in the Run. This shift enables Murray to expand her role on the team, most notably as the lead for Brand Partnerships.
Both hires signal a new growth phase for Believe in the Run, as its various channels continue to show increases in engagement and follower retention. A prominent voice in the run space, Believe in the Run continually strives to provide the best content and reviews for runners of all abilities.
Vimazi Adds Sales Agencies
Vimazi, which recently introduced its first pace-tuned running shoes, has added REPresents.fun and NJ Athletic Co. to its sales team.

Justin Hamborsky, principal rep for REPresents.fun, will cover the Pacific Northwest territory, where he holds decades worth of experience in the outdoor industry. Hamborsky has been a guide and retail store manager and now owns his own sales agency that works with brands across the outdoor and sporting goods market.

Stan Brajer, principal rep for NJ Athletic Co., will cover New England and the Mid-Atlantic region. Brajer brings more than 30 years of industry experience and has previously worked at Polar Electro, Timex and Garmin. He now owns NJ Athletic Company and will be a key part of Vimazi's team and help them grow into new regions and markets.
In other news at Vimazi, the company earlier this month opened its most recent funding round for $1 million in preferred stock.
Brooks Partners With Parkrun
Brooks Running has become the exclusive global footwear partner and the presenting partner in the U.S., Germany and the Netherlands through 2028 for Parkrun, a weekly free community event.
The expanded partnership follows a three-year collaboration between Brooks and Parkrun in the UK and Ireland. In the future, Brooks will continue to be involved in community meetups as part of the Parkrun Happy Tour, which builds on the weekly 5K runs where runners get advice, test running shoes and engage with Brooks and the community.
In addition to the 40 planned Parkrun runs in the UK and Ireland, Brooks will attend Parkruns in the Netherlands and Germany, with plans for the U.S. An average of 229,000 runners in 20 countries worldwide participate in Parkruns each week, which, in 2022, led to 1.3 million Parkrun participants and 8 million people registered globally.
"Brooks believes in a world where everyone who wants to run feels welcome and has the place to do it," says Jim Weber, CEO at Brooks Running. "Parkrun's global presence and shared beliefs make this partnership a meaningful step forward in our efforts to engage people everywhere so all can access and experience the power of the run in their own communities."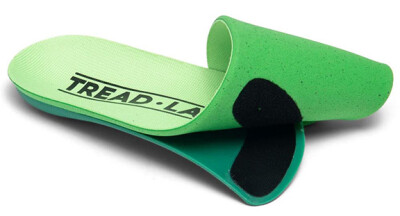 Tread Labs Expands U.S. Sales Team
Tread Labs, the performance insole brand established by Chaco Founder Mark Paigen, has expanded its sales team and doubled the size of its headquarters. The brand now has sales representation in the Rockies, Southeast, Midwest, Northwest and South Central regions and is poised to add representation in the Northeast and West Coast.
The expanded facility includes enhanced product design and development space, additional employees, warehousing and room to host events and community building.
"Our insole business grew in the last year thanks to strong wholesale demand," says Paigen. "Consumers have fallen in love with the arch support that all Tread Labs products offer. The expansion of our sales team enables Tread Labs to reach additional retailers, introducing new consumers to the benefits of our insoles. The future is bright for our brand, and we look forward to having the right team in place to ensure our future growth."
The Tread Labs sales team includes for the Rocky Mountains, Black Dog Sales Group, Ian Decker, principal and Shondia Houtzer; South Central, Terrell Sports Group, Eddie Terrell; Southeast, Summit Group, Jeff Weathersbee, principal and Paul Jordan; Northwest, Jim Fink; Midwest, Grimsrud-Barnes, TJ Barnes, principal, Tom Newhard, John Thomas, and Doug Nelson; New York and New Jersey, Charlie Uratu.
Vuori Becomes Apparel Partner For Exos
Exos, the coaching and corporate wellness company, has signed a deal with Vuori making it the brand's exclusive performance apparel partner. Exos notes it has supported "over 12,000 elite athletes, including more than 1000 NFL draft picks, 99 of which came in the 2022 draft class." The company's 2023 Combine class will wear Vuori performance gear.
Exos coaches will also wear the Vuori brand in addition to the athletes and athletic performance staff working at its nine athlete performance centers nationwide.
The Athlete's Foot Expands Marketing Team
The Athlete's Foot has promoted Darius Billings to VP–marketing and community engagement for its strategic African American retail track (staart) program and Cassidy Dansberry to marketing manager.
Billings, a 15-year employee of TAF, will continue to report to Matthew LaFone, president and GM of Americas, leading U.S. brand and community efforts for the program.
Dansberry joined TAF in 2022 as a marketing coordinator. In her new role, she reports to Billings. Before TAF, Dansberry was a partner success manager and consultant for Sapper Consulting.
The Athlete's Foot has 550 stores in more than 30 countries. Its global headquarters are in Stans, Switzerland and Atlanta, GA.
Strava Acquires Injury Prevention App
Strava has acquired Recover Athletics, the prehab app for runners that gives its subscribers access to the company's content, including personalized prehab and injury prevention exercise plans. Recover Athletics, founded in 2018 by Nick Kafker and Nick Stewart, creates exercise routines based on runners' training and soreness data. The company collaborated with physicians and physical therapists from Spaulding Rehabilitation Hospital and Mass General Brigham in Boston to create its content and algorithms, matching runners with "evidence-based exercises" to stay injury-free.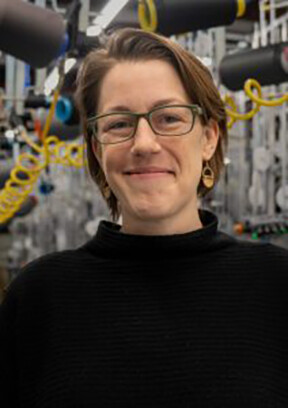 Darn Tough Hires Environmental and Social Responsibility Director
Darn Tough Vermont has hired Kristen Graf as its global director, environmental and social responsibility. Graf's responsibilities will focus on the brand's mission to produce quality socks while positively affecting the environment and the community.
Runsignup Had Strong 2022
It was a good year for runsignup in 2022, an encouraging sign that the endurance market is strengthening post-COVID. Compared to 2019, the pre-pandemic baseline, the number of registrations on its platform grew 20 percent while the total transaction dollars jumped 47 percent.
Runsignup's growth comes as the endurance market continues to see a decline from 2019 participation levels. On average, endurance events with more than 500 participants have seen a 15 percent decrease in race participation in 2022 compared to 2019, with larger races hit the hardest by rising costs and travel limitations. Runsignup's growth in 2022 indicated an increase in total market share and new emerging races.
"While re-growth in the endurance industry has been slow, we continue to see gradual improvement," says Runsignup founder and CEO Bob Bickel. " As a company, we are focused on helping races to return to their previous participation levels and increasing market share by providing the best technology at a lower price."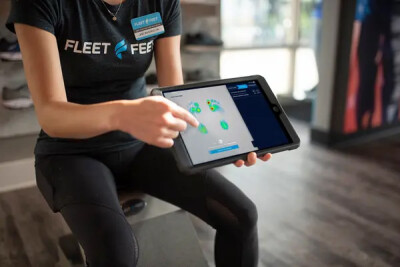 Fleet Feet Captures Five Million Foot Scans
Fleet Feet recently hit a major milestone – their five millionth foot scan. The retailer's fit id® process combines 3D foot scanning technology with a Dynamic Pressure Mapping system to develop a profile of each customer's foot. The scans take precise measurements of foot length, width, arch height and more. This information then helps outfitters find the perfect pair of shoes for every customer.
Introduced in June 2017, Fleet Feet's 3D foot scanning has created a large data set, giving insight around aggregate customer foot shape, arch height and size. Every year, nearly 50 percent of runners suffer from an overuse injury. Fleet Feet's outfitting process is designed to help customers find shoes that keep them happy and healthy, and this data helps to refine the process so that runners and walkers end up in the right product for their unique gait.
This detailed process has helped the retailer grow 261 pecent since 2010.
New Balance Opens Retail Concept In Boston
New Balance recently opened an experiential store concept in Boston "built to put people, not products, at the center of the consumer experience." Designed around central seating gestures, the store" aims to encourage customers to convene, draw inspiration from each other and find their authentic style."
The new location – the second experiential store for New Balance – includes a curated assortment of merchandise, merchandising with select products and highlighting the product origins.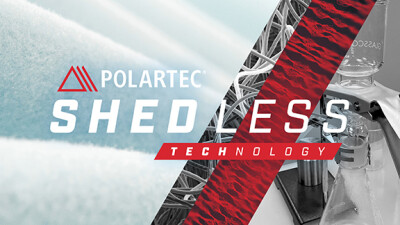 Polartec Unveils Shed Less Technology
Polartec recently introduced is Shed Less Fleece, a milestone in its efforts to reduce textile fiber fragment shedding. Shed Less is a process that combines yarn construction, knitting, chemistry and manufacturing to reduce home laundry fiber fragment shedding by an average of 85 percent. The first fabric to receive this new technology is the brand's Polartec 200 Series Fleece, the modern version of the original PolarFleece launched in 1981, and in 1993, the first performance fleece knit from yarn made from recycled plastic bottles.
The Shed Less process works by engineering the lofted fibers that give fleece its soft hand the ability to resist breaking and rubbing off during home laundering, cited as one contributing factor to the spread of fibers fragments (commonly referred to as microfibers). Polartec Shed Less Fleece achieves this while maintaining its lightweight, breathable and warmth features.
"Polartec has a long tradition of EcoEngineering its products to reduce their environmental footprint," says Ramesh Kesh, PhD, Senior Vice President Milliken & Company. "Shed Less is the latest progression of these efforts and the result of many years of research and development."
The brand used the AATCC (American Association of Textile Chemists and Colorists) TM212-2021 test method for fiber fragment release during home laundering. This test was conducted with large sample sizes to account for variability. The testing concluded that Shed Less Fleece reduced fiber fragment shedding by an average of 85% compared to the baseline fabric.
Polartec Shed Less Fleece will be initially launched in the United States and will be available to customers beginning March 1, 2023. The brand plans to apply the Shed Less process to many other fabric platforms and manufacturing facilities around the world.