One of the most anticipated educational sessions at The Running Event 2021, Nov. 30-Dec. 2 in Austin, TX, is the "101 Ideas to Spark Your Run Specialty Store" featuring Running Insight Senior Writer Daniel P. Smith. The program will spotlight 101 of the savviest, smartest and sharpest ideas he's seen run shops implement
In penning stories for Running Insight over the last decade, senior writer has chatted with hundreds of run specialty store leaders across the U.S. Those conversations have powered his narratives, offering Smith an opportunity to publicize creative marketing ideas, shrewd business decisions, community outreach endeavors, clever partnerships and more that have enlivened and enriched run shops.
At the 2021 edition of The Running Event, Smith has set himself a daring task: to share 101 of the smartest, savviest ideas he's encountered in a tidy 45-minute session. Smith's presentation, titled "101 Ideas to Spark Your Run Specialty Store," will take flight at 2:45 p.m. on Tuesday, Nov. 30, at the Austin Convention Center.
"Running retailers are some of the most entrepreneurial, enterprising individuals I have ever met, not to mention a wonderfully collegial, collaborative group," says Smith, an award-winning journalist who spent nine years working in a run specialty store himself. "My presentation at TRE is really a celebration of that — one massive, fast-paced program designed to highlight different ways run shops have built their brands, improved performance and deepened relationships with their communities."
Here Smith provides a sneak peek at five of those 101 Ideas:
In Missoula, MT, Runner's Edge owner Anders Brooker leverages the holidays to drive staff camaraderie and cultivate customer loyalty. In conjunction with his annual staff holiday party, Brooker rents a bus for his team and their significant others, who then hand deliver carefully curated gift boxes to the store's top 100 customers. Runner's Edge also sends handwritten thank you notes to its top 1000 customers each holiday season.
The annual Captains' Night at Methuen, MA-based Whirlaway Sports Center assembles captains from local high school cross-country teams together for a night of motivation and camaraderie. The evening affair has included guest speakers on topics such as leadership and teamwork and events like a putting contest and water balloon toss. Participants leave with a backpack and custom T-shirt featuring a captain's "C."
With COVID-19 forcing its store and race timing business to pause operations, New York's Sayville Running Company (SRC) responded by introducing the Run Around the World Challenge. Participants paid $30 for the month-long challenge hosted on Strava. When the group collectively circled the globe twice, some 600 participants earned a $40 SRC gift card. The novel challenge generated immediate revenue for SRC and prompted future purchases at the run shop.
The Ultra Running Company's Runners Select Program is a monthly subscription offering with four tiered levels ranging in price from $60-115 per month. The programs include free footwear, customized training programs, complimentary race registrations, member-exclusive gear, early access to sales and events and more.
In one all-inclusive package, the Healdsburg Running Company's three-day, two-night camps bring trail running, travel, fitness education and dynamic culinary experiences together in northern California's wine country. The events foster camaraderie and deeper connections to sport and, of course, owner Skip Brand's adventure-minded running store.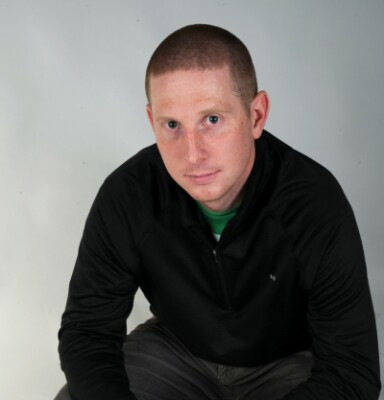 Scouring his past stories and research notes, Smith says narrowing his list to even 101 ideas was "simultaneously daunting and exciting." He hopes the resulting TRE program inspires attendees to move with greater purpose and intent as they return to their stores.
"There's no shortage of creativity, intelligence and entrepreneurial grit in the run specialty retail world and my goal at TRE is to showcase that by providing tangible ideas run shop leaders can adapt and apply to their own businesses," he says.