Sustainable products, despite a lack of focus in early 2020 due to the COVID-19 pandemic, are still good business for run specialty. A generally eco-conscious clientele has made sustainability a key factor in product development over the past few years.
That's because run specialty consumers have become more proactive in seeking out information regarding how – and where – their products are made, particularly as related to sustainability. In fact, demand for eco-friendly offerings continues to grow across a wide spectrum of consumer categories, led by the outdoor market and certainly extending into run specialty.
Key issues for the global athletic market include chemicals management, animal welfare, microfiber shedding in oceans and waterways, and carbon reduction strategies. Product design and the development and use of sustainable materials also figure prominently in the equation, with suppliers and brands prioritizing their efforts accordingly.
But while sustainability was at the fore in 2019 and was on track to accelerate its momentum this year, the global coronavirus pandemic could bring some of the progress to a temporary standstill, according to some industry experts. They contend that investments in sustainability programs by vendors and retailers will slow because the issue is not of primary concern right now.
Long-term sustainability efforts can be expensive and many companies will be financially unstable as they emerge from this crisis after a significant period of low or no sales. Due to extensive closures of "non-essential" stores as well as some e-commerce websites, there is also a problem of unsold inventory — a particularly thorny issue when it comes to seasonal goods that may be difficult to sell at a later date.
On a brighter note, this painful and destructive global health crisis isn't permanent and the expectation is that sustainability will gradually regain importance once the spread of COVID-19 is brought to heel.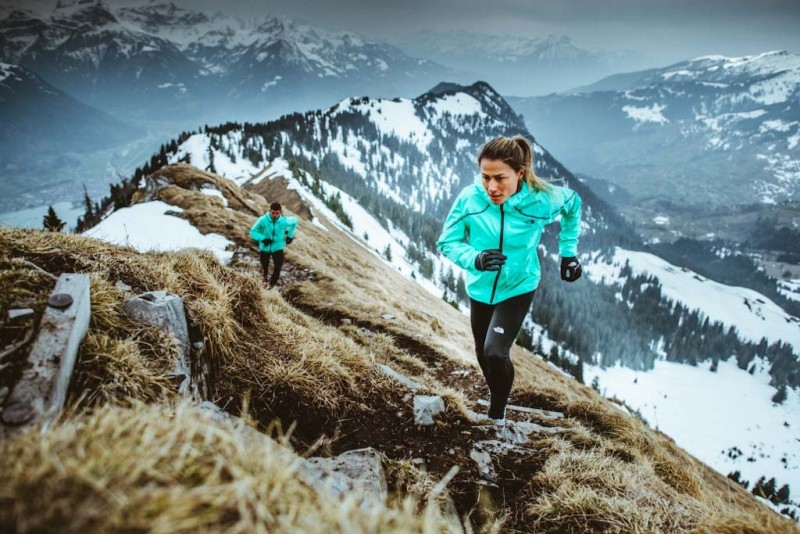 Still on Consumers' Radar
Coronavirus issues aside, "Consumers are demanding sustainable products, but it is somewhat dependent on the end-use market and the age of the consumer," explains Hyosung global marketing director-textiles Mike Simko. "Gen Z is taking a lead in pushing companies to fight climate change. Millennials are not far behind and older generations are becoming more sensitized to sustainability as well.
"The outdoor and activewear markets have traditionally taken the lead in driving sustainable products," he adds, "and trail runners' passion for the outdoors is putting [those markets] at the head of that list."
While consumers were at one time reluctant to pay extra for sustainable products, a growing number of brands are now removing choice from the decision-making process by offering only eco-friendly options, many of which do not carry a price premium.
"While it is possible that consumers are willing to pay more at retail, we've never asked that of them," says Jeff Dean, VP –operations at Nuun. "We made the choice six years ago to go completely non-GMO and absorbed those costs so that the price of our product remained unaffected."
At Cotopaxi, where sustainability has long been at the forefront, demand for sustainable goods is strong. "We are absolutely seeing a demand and expectation for sustainably sourced and manufactured products in both apparel and gear and we are thankfully able to offer such impact-driven items at no significant added cost to consumers," says a company spokesperson.
Michael Kadous, head of Adidas Outdoor, North America, has a similar outlook. "Sustainability plays a huge role for our trail run consumers," he says. "We see and know the importance of supporting this action and therefore in our future seasons our trail run-specific products will become more sustainable."
Kadous believes that consumers should not be asked to pay more, although he has seen a trend where people are willing to pay a bit extra for the sustainable aspect of [a product]. He also notes that running specialty retailers are seeking out and requesting sustainable goods.
To that point, "Sustainability is an important issue for our whole industry," says David Kemp, senior manager of corporate responsibility at Brooks Running, who points to large retailers such as REI, MEC, Zappos and Dick's Sporting Goods making sustainability performance of wholesale brands a factor in their purchasing.
The brand is currently working on transitioning to recycled materials and bluesign approved fabrics, improving material efficiency and using only water-based chemicals in footwear assembly.
More Run Retail Demand
W.L. Gore & Associates also reports a rising interest in sustainability on the part of retailers, with a company spokesperson pointing out that at The Running Event last December, sustainability was a key topic among many running-focused brands for the first time.
"We believe retailers are looking for areas where they can do good from the perspective of sustainability," the spokesperson says. "Areas where they can promote sustainability through products and community action definitely represents an opportunity."
As both an outdoors and running brand The North Face has long been pursuing the creation of sustainable product, emphasizes national specialty sales manager Pat Duca. "In many cases the consumer expects outdoor brands such as The North Face to be leading in sustainability and offering sustainable attributes in most or all of our products, which is why we have made driving sustainability a key initiative," Duca says, with one caveat.
"Regardless of sustainable content, consumers still remain price-sensitive and performance-minded with their product choices. Keeping these factors in mind, we are constantly trying to offer the consumer a premium price-value while delivering more sustainable content in the line."
Suppliers such as Allied Feather & Down are also seeing a consumer trend toward sustainable options. "Consumers don't have to pay more for sustainability and don't have to sacrifice fashion or design either. It's now easier for consumers to err on the side of sustainability," says Matthew Betcher, Allied's creative and marketing director.
"For running brands, performance isn't sacrificed for sustainability — sustainability is a given and a requirement, not just a marketing story. I don't know how you could build a brand now without a strong sustainability platform, whether you talk about it or not."
Development and Initiatives
For many brands in the running market, developing and incorporating sustainable materials into products has become a focus.
ASICS has made advances in midsole foam innovation, with some footwear styles – most notably the recently launched Gel-Nimbus Lite – now incorporating a cellulose nanofiber (CNF) that's a product of the sugarcane refining process. This nanofiber, which would typically end up in a landfill as waste, helps increase the durability and decrease the weight of the foam, aiding the runner as well as the environment. Additionally, the Gel-Nimbus Lite's polyester upper, tongue, laces, heel counter and lining are all constructed using content from recycled plastic bottles, and the shoe is comprised of approximately 70 percent recycled material.
ASICS has aggressive goals regarding recycled material use and cutting of emissions, is focused on using recycled polyesters across as many styles as it can source and is shifting towards recycled packaging.
On the apparel front, the brand is using design practices such as seamless construction that produces less waste, and solution dye to use less water. In its Spring 2020 apparel line, 36 percent of global running styles are made from recycled fabric, with 50 percent of recycled polyester thread across all styles. ASICS is also using recycled trims and biodegradable poly bags, and is using 100 percent biodegradable yarns within all its seamless pieces.
Likewise, Brooks aims to use only recycled polyester by 2023 and 100 percent of its leather is sourced from Leather Working Group Gold-certified tanneries. Regarding product design, "We track the pattern efficiency for each part of our footwear styles' uppers and feed this back to our design team throughout the development process so they can make adjustments before we mass produce a shoe," says Kemp. "Our goal is to empower designers to make smarter decisions that will reduce our products' footprint."
Over at Salomon, two connected initiatives – a brand effort called the Play Minded Program and the product-focused Circular Economy Principle – are intended to reduce environmental impact and enhance sustainable business practices. Play Minded concentrates on social and environmental responsibility and addresses the four topics of Players (consumers), the Playmakers (employees), the Playground (the planet) and the Play Toys (products). The Circular Economy is intended to reduce Salomon products' impact by addressing product lifecycle, resource efficiency, durability and repair, business models and end-of-use.
Specific to the running category, Salomon introduced its recyclable Concept Shoe late last year and is now developing more footwear to fulfill this strategy in 2021. (The Concept Shoe is made completely of TPU that can be ground down at the end of its life, then combined with original TPU and used to construct an alpine ski boot shell.)
"The next step will be cascading this product principle on other footwear categories," says Olivier Mouzin, project manager for Salomon's Play Minded Program. "In parallel, we are incorporating more and more recycled and bio-based materials into products that don't fit in this strategy to reduce their environmental impact."
Salomon is not using much bio-sourced or bio-based materials in its footwear product, mainly because of the performance challenges. It is currently using pre-consumer recycled EVA for midsoles and rubber for outsoles.
Olivier adds that Salomon is incorporating more recycled materials such as polyamide and polyester into fabrics for shoe uppers, is working on incorporating some bio-sourced content into midsoles for SS21 and FW21 and is looking to include bio-sourced materials in uppers. However, he reports that bio-sourced materials have usage and durability constraints, more so for footwear than apparel.
For Nikwax, sustainability is a priority and the company uses clean chemistry in its products, has energy-efficient operations and minimizes its carbon impact. "We have never used harmful, persistent PFCs or aerosols," explains VP–marketing Heidi Dale Allen, pointing out that Nikwax products encourage consumers to not buy new, but to maintain the gear they have to ensure it lasts longer. This year all of its product bottles are made from 100 percent recycled plastic, while also being fully recyclable.
Saucony has developed a sustainable performance running apparel line made from natural, organic and recycled materials, with nearly 100 percent of its garments including sustainable materials. The initiative also includes new recyclable hangtags free of previous UV coating.
"Social responsibility and sustainability concerns have become a major platform for innovation and fueling change in the industry," says Saucony president Anne Cavassa. "Our desire is to build the best performance running gear while also treading lightly on this earth."
On the footwear side, Saucony is developing its first biodegradable shoe made completely from natural materials and renewable resources — a new casual lifestyle creation from the brand's iconic Originals line.
"The goal is for the shoe to be crafted without plastics, bio-plastics, or plastic derivatives," says Shawn Hoy, Saucony's VP–global product, explaining that the process of making the shoe will be different from current footwear manufacturing practices utilizing fewer steps and less electricity. By not using petroleum-based glues and threads, the Saucony biodegradable shoe is intended to be built using a similar stitching process from when the brand began making shoes in the late 1800s.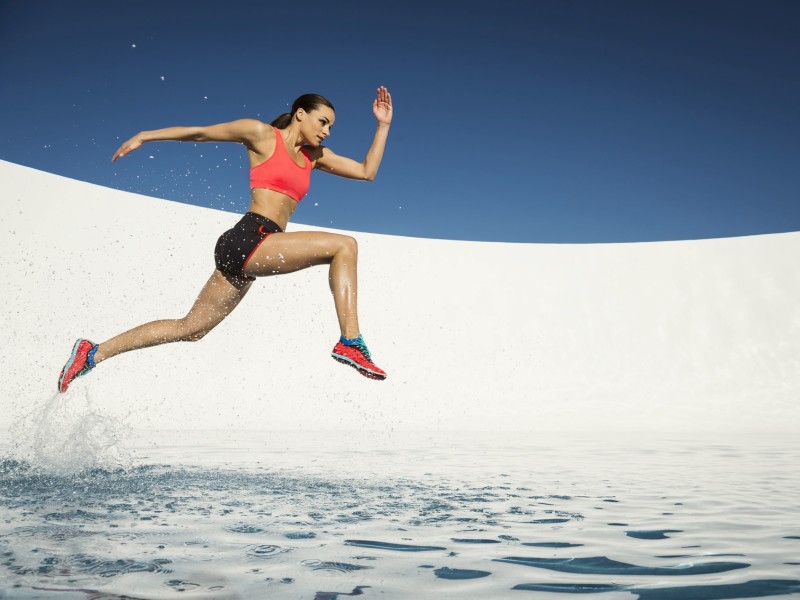 Manufacturing and Production
Experts believe that innovations in production will continue to gain traction worldwide in concert with consumer awareness. For example, shoe knitting technology is becoming more widespread, as several manufacturers, including Nike and Adidas, are utilizing the process because it results in less waste and reduced labor costs and lends itself to customization and speed to market.
The ongoing digitization of the creation process, such as the use of more advanced CAD programs, is also gaining momentum. Digitization allows for access to better materials and is also an efficient way to create sample shoes. Digital resolutions are now extremely high, making it easy to see complex design details, and the use of 3D printing means that a brand can print a single shoe in multiple colorways, saving time and money in the selection process.
At down supplier Allied, sustainability is ingrained across all areas. For example, on the processing side, which involves 14 to 17 steps, the company has lowered its use of detergent, uses waterless washing and has removed all palm oil – which is typically used in detergents and has a heavy environmental impact – from the manufacturing process.
"Oftentimes, 'no-name' down, even if it's certified, isn't processed like that," explains Betcher. "The use of heavy detergents, bleaches and harsh chemicals makes the material break down faster, so the end product may only last one season. Cheaply produced and processed material isn't durable — it's very brittle and loses technical performance. Brands may think they're saving money on this material, but actually they're not."
For insole specialist OrthoLite, a vertically integrated supplier, investment in both R&D and the technology for the development of more sustainable solutions supports a two-prong approach, explains global director of marketing Dan Legor.
"The 'blue bucket' approach is where we are utilizing recycled post-consumer waste such as recycled water bottles and sea plastic that can then be recycled again at the end of a product's lifecycle," he says. "The second aspect is the 'green bucket' approach, where we are developing 100 percent bio-based solutions that will break down and be 100 percent compostable. We expect to see the introduction of several of these new innovations later in 2020."
Materials Take the Lead
The use of sustainable and recycled materials is becoming more of a priority for both brands and suppliers, although concerns remain about how to reduce waste in supply chains and at the factory and how to use materials that are sustainable such as recycled and non-plastics. This involves operation transformation along with factories making adjustments in production and seeking ways to reuse or sell waste rather than dispose of it.
For example, explains Jay Hertwig, SVP–global sales and marketing at Unifi, "yarn is a highly critical use case for recycled PET, as it goes into products including shoes, automobile seats, and apparel. This requires a product that is free of contamination and made to the highest recycled standards."
Unifi and Repreve are committed to providing first-quality recycled materials. "Because we are buying bailed PET from MRFs [materials recovery facilities], we have additional steps – sorting, washing, chopping and filtering – in our process to make Repreve that are not necessary when using virgin PET resin," he explains.
Unifi has built the infrastructure to take curbside waste and turn it back into performance fibers. As demand grows for rPET, so does the need for recycling. Hartwig sees the Repreve brand as one way to raise awareness and excitement about the importance of recycling and increase PET bottle recovery rates.
As for natural materials, down – a byproduct of the food industry with a very low eco-impact – has long been among the most sustainable in the market. "Running brands are demanding sustainable materials — it's almost like a duty to be as sustainable as possible," points out Allied's Betcher. "If they are not sustainable or conservation-minded, it's game over, particularly in communities where participants are active and engaged such as running and outdoor."
Consumers understand the origin of plastics, but it's what happens to plastics afterwards that is of grave concern, he adds, while a return to all-natural materials has opened up more possibilities while decreasing environmental impact.
Wool, too, is a renowned natural and renewable performance material and is included in all of SmartWool's products.
"SmartWool often incorporates synthetic and man-made fibers to enhance product performance and durability. If and when that is done, it is in the most sustainable way possible," says Ann Wiper, SmartWool's VP and GMM. SmartWool recycles all of the cutting scrap from its Merino 250 product and use it as the insulation in its Smartloft products. Similar to its socks, the SmartWool Intraknit baselayer, launched in 2019, is a zero-waste garment. Beyond that, as a brand it is using Science Based Targets to measure and reduce its carbon footprint.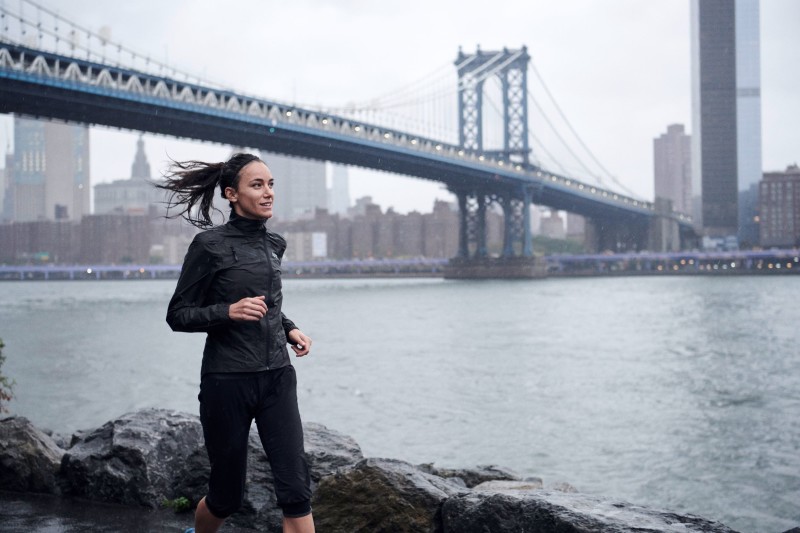 The Ultimate Challenges
Of course, the move to sustainability isn't without obstacles, as reported in FDRA's Shoe Sustainability Survey, conducted in June-July 2019, that includes data from 120 footwear professionals across the industry working on materials, development and sourcing.
The first of three main hurdles is the knowledge and ability to execute, second is that sustainability isn't a priority for leadership and third is cost. The study also revealed that seven out of 10 companies have serious discussions on sustainability, yet only one in three has a sustainability program in place.
Interestingly, 82 percent of respondents indicated that brands are responsible for sustainability, while 18 percent put the onus on suppliers and factories. The upshot is that two-thirds of the industry think sustainability is a priority — but cost, speed and quality remain more important.
Greg Diharce, chief product officer at Matmarket, a global specialist in technology and materials development and sourcing, believes that the supply is limited for sustainable materials. "Companies should really vet these emerging materials and compounds because if they're not scalable, they won't be much help," he says.
"The key is to find technology that mass markets can adopt and evolve. For example, what impact will the product have on a large scale? Will the crops used cause deforestation? Transparency in the supply chain is critical — not everything can be recycled."
Hyosung's Simko is on the same page. "While most people want what is best for the environment and the planet, there is not complete agreement as to what is the best method in terms of fiber/fabric production."
A good example is with biodegradable plastics. These materials can help resolve landfill issues and ocean plastics, but they return carbon dioxide to the atmosphere, so it may not be the best solution for those most concerned about global warming, he explains.
Furthermore, says Simko, cost remains a challenge. New raw materials are typically more expensive than those they replace and initial volumes small.
He points out that making fiber is an automated, continuous process that becomes optimized and efficient over time. When significant changes are made there can be initial upfront investment, extra processing steps and higher cost due to lower scale (volume). In addition, with all sustainable fiber there is also the cost of compliance — all fibers must have additional testing, certifications and outside audits.
When it comes to obtaining sustainable materials and using eco-friendly manufacturing practices, extra costs typically occur in every step of the supply chain. But there are also ways to save money by making sustainable products, according to Bill Johnston, co-founder and president of Recover Brands.
"For example, a product going back and forth from Asia and back again creates ridiculously long lead times and inefficiencies," he explains. "Making products close to home allows you to be more nimble, and in turn make up some of those costs.
"It's important to note that sustainability is a really complex word; it's not just one thing, it's many things that all work together," he adds.
At Adidas Outdoor, material durability remains a challenge. "Certain sustainable materials are just not as durable, protective and performance-oriented," says Kadous. "We have high performance standards that our products need to reach to deliver what we stand for — therefore, we choose our materials wisely."
He reports that SS20 is the first season that the brand will offer a head-to-toe sustainable outfit, with the key piece being the Two Ultra Parley shoe that has an upper made of ocean recycled plastic (about 11 bottles are used in each pair).
Sustainable Creation
Saucony's Hoy identifies three key difficulties in the design and production of sustainable products: "For performance footwear, creating a truly elite running experience requires compounds that do not currently exist. Sustainable creation changes how we make a product, so we need to alter a supply chain and manufacturing process that has been developed over decades. And finally, consumer perception is that sustainable products look worse, cost more and perform worse than their traditional counterparts."
He is adamant that Saucony and other brands need to prove to run specialty retailers that "we can create products that are good for the earth, are better performing and better looking at the same price. And we will."
As most in the running market will agree, "the less impact a consumer, retailer or manufacturer can put on nature and the less stress we can all put into the grid, the longer we will be able to enjoy outdoor activities, such as trail running," says Thomas Dixon, Ecco USA's national sales/product manager, Outdoor.
And looking ahead, maintains Saucony's Hoy, "The U.S. is the biggest running market in the world. We need to deliver sustainable products that are going to disrupt and revolutionize this marketplace."