We all know how the global coronavirus pandemic has negatively impacted the running industry — with the postponement of the 2020 Olympics, cancellation of the public races of all Marathon Majors, cancellation of the spring high school and college track seasons and the temporary closure of hundreds of brick-and-mortar running shops. But participation in running appears to be booming nonetheless and especially trail running. Here's a look at the ways off-road running is growing and cues to where it could continue a significant upward trend in 2021.
Trail Running Participation
With gyms closed and most races canceled, people are hitting the trails this year more than ever before to maintain their fitness and their sanity. It's hard to quantify that growth just yet, partially because there are no races to track participation. By way of media reports, online shoe sales, land agency use figures, participation in virtual events and general observations, it's pretty clear there are more people running this year. Trail use has been so popular in many places – from Fort Wayne, IN, to Estes Park, CO – it's forced some national, state and regional parks to limit access for safety concerns.
"There are definitely more people out on the trails before, so trail use is up and probably trail running, too," says Martin Schneekloth, a Huntsville, AL-based ultrarunner who is a member of the Altra Red Team and ran both the H9 Trail Marathon in Georgia and the Pikes Peak Marathon in Colorado in recent weeks. "The question will be how many people stick with it, how much retention there will be. If we're talking about road runners heading to the trails for the first time, it will probably help grow trail running quite a bit."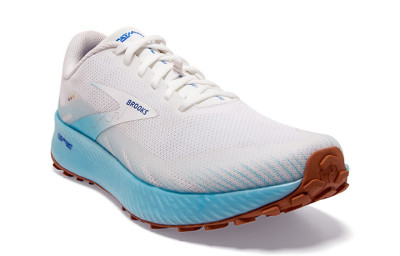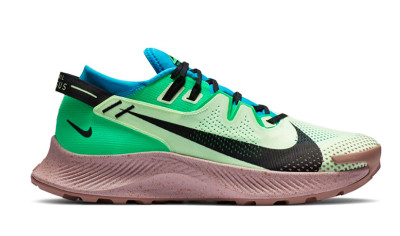 Fastest Known Time Craze
While many (but definitely not all) trail running races have been canceled, there are still a lot of runners moving extremely fast out on the trails. The Fastest Known Time trend – essentially the act of setting records on trails – has been growing gradually for years, but it's been booming this year.
In 2015, there were 222 new FKTs reported, but that figure grew to 530 by 2018 and more than 1700 through the first half of this year. There were 151 verified FKTs added to the FastestKnownTime.com site in July, 2019, but in July, 2020 a whopping 566 new trail records were added. While those actual numbers might seem relatively small, many of those new marks have been set by top-tier athletes and have been turned into news stories and social media posts that have inspired more runners to get out on the trails.
"It's just exploded since April and it's never let up," says Peter Bakwin, one of the co-founders of the FKT concept. "With most of the races canceled, it seems as if everyone is out running fast on trails. We're basically overwhelmed by the volume. It's creates a giant opportunity, but it's not really an opportunity that we were prepared for — like everyone else who was caught off-guard by the pandemic."
The Return of Trail Races
While almost all road races have been canceled since the spring, trail running races have been happening throughout the U.S. since June. Although some states still haven't allowed athletic events to take place, Colorado, Utah, Georgia, Alabama, Ohio and California are among the states that have allowed races to proceed on a limited basis by following federal advisories from the Centers for Disease Control and state and local social-distancing regulations and safety practices.
The American Trail Running Association has helped the cause by creating Guidelines for Trail Running Events in the COVID-19 Era for race directors, as well as a checklist for individual runners to feel safe. On Aug. 23, nearly 800 runners competed in the annual Pikes Peak Marathon in Manitou Springs, making it one of the country's biggest running events since the Los Angeles Marathon on March 8. (The Pikes Peak Ascent was canceled to avoid the shuttle bus scenarios required to bring people off the 14,110-foot mountain.)
Many of the big trail races were postponed or canceled in the spring and summer, including Chuckanut 50K, Seven Sisters, The Dipsea, Western States 100, Hardrock 100, Broken Arrow Skyrace and the Leadville Trail Marathon, Silver Rush 50 and the Leadville 100, Vermont 100. Given that some of trail running's marquee races have small participant fields to begin with, there will likely be a logjam of runners for years to come trying to get into popular events.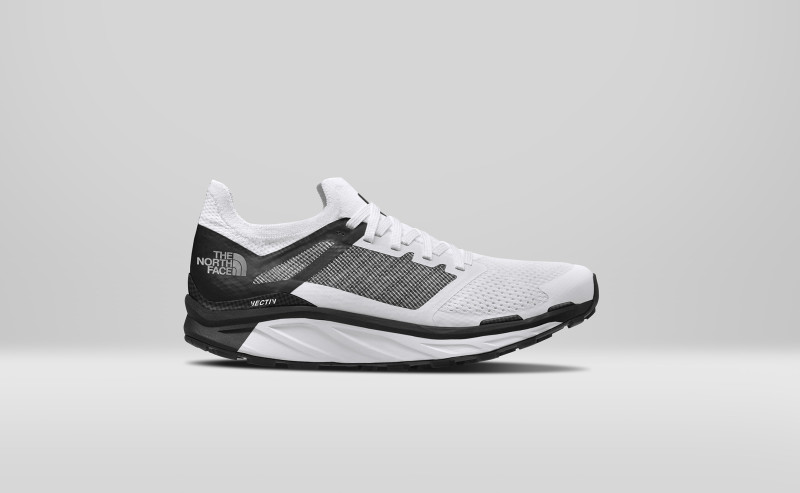 Ultrarunning Growth
What's next in trail running? Ultrarunning has been growing steadily for the past 10 years – by as much as 345 percent according to one report from RunRepeat.com/International Association of Ultrarunners – and figures to continue growing into the new normal brought about by COVID-19.
Two key points are that 12 to 15 percent of the annual 330,000 runners hail from the U.S. and ultrarunning participation is growing faster that marathon participation since 2009.
Once considered an oddity, there are numerous races ranging from 150 to 240 miles and most sell out months in advance, says Candice Burt, whose Destination Trail event company had planned to organize four 200-mile races around the West this year. Three of those events had to be canceled, but the Oct. 9-13 Moab 240-Mile Endurance Run will be run under new COVID-19 safety guidelines in Utah with a full field of 200 runners.
"We're seeing a lot of interest, that's for sure," Burt says. "With 200-mile races, I think there are ultraruners who are interested in the next big challenge, but we're also drawing people who are in it for the pure adventure and even thru-hikers who appreciate the journey and the community of that kind of quest."
New Year, New Gear
Several shoe brands have made a bigger push into trail running over the past two years – including Nike, Brooks, Skechers, Topo Athletics, Under Armour, Saucony and On – trying to take some of the market share that Altra, Hoka and Salomon dominate as the North American leaders in the category.
Brooks has gotten rave reviews after launching its long-awaited Catamount ($160) lightweight performance shoe with a sticky rubber outsole and the brand's new nitrogen-infused DNA Flash midsole compound.
Nike Pegasus Trail 2 ($130), updated with a tackier outsole, improved stability and fit, has also been well-received.
Meanwhile, inov-8 just debuted the TerraUltra G 270 ($160) with an improved version of the Graphene Grip rubber it unveiled last year, plus a new TPU-PowerMax Flow foam and a unique new adaptable fit upper.
The brand quietly creating the biggest buzz in the trail running space is The North Face. With a revamped footwear team based out of the new Denver headquarters, TNF has developed a patented technology for trail running and light hiking models known as the VECTIV platform. The 2021 line, which will launch in February, will include eight models for men and women with the marquee model being the Flight VECTIV ($199), a durable and protective long-haul trail runner with an energy-returning carbon-fiber plate embedded into the midsole foam similar to the high-tech marathon racing shoes that have become all the rage for running on the roads in the past few years.